PHOENIX FINISHINGS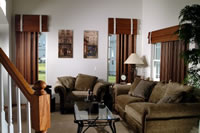 As the name implies, "finishings" covers "everything else", yet this is probably one of the most important areas of décor and one that is often overlooked. Finishings includes everything that gives any room that special "something" that makes it, quite literally, complete.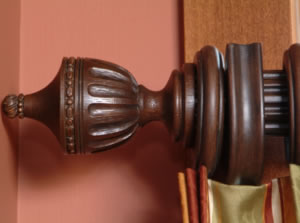 Whether it's pillows, a certain curtain rod, upholstery, bedding, trim, stained glass, rugs or accent pillows, the perfect finishes make the perfect room. At Silverline, we know the importance of finishings and will help you decide what you need and where. You'll be amazed that a few small changes in a handful of places will make a room feel completely different.
UPHOLSTERY, PILLOWS, BEDDING...SO MANY OPTIONS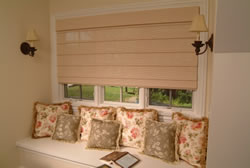 As we mentioned in our introduction, this is a broad category and can include so many things. As a company with over 25 years experience designing rooms, Silverline Specialties will help you decide how to make the final touches and, more importantly, what to avoid!
Our products include custom bedding (comforters, sheets, duvets, pillows and more), upholstery, accent pillows, shams, curtain trims, rods and wands (used to pull curtains),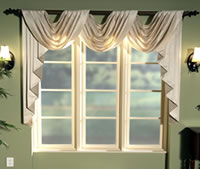 rugs, railings and stained glass. We work with unusual and unique product and design ideas such as tableaux, an iron-looking finishing that can greatly enhance any space that "needs something" to complete the look.
A consultation with Silverline is a no-pressure exchange of ideas.

"Finishes" are to a room what the final touches of a paintbrush are to a masterpiece. Too little, and there's a feeling that something is missed. Too much and the room looks crowded."
Marsha
Whatever your requirements may be, Silverline Specialties will help you find the best product to suit your needs and budget. Put our decades of experience to work for you. Make your home stand out from the crowd and know that you have hired the best company with the best reputation in the business. we care about ever job that we do. We would rather walk away from a job if we know we are not going to be able to provide what the client is looking for within his price range or if it is technically not possible to do.
Contact us for your free in-home consultation and to see our portfolio.
Photographs courtesy of B&W Window Fashions. © Copyright B&W Window Fashions. All rights reserved.