PHOENIX WINDOW SHADES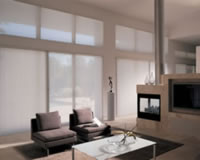 The number of products in this popular category continues to expand. Popular for the way the way this type of window covering can allow a wide range of light and privacy, the styles included would be Cellular shades, Woven Woods, Roman shades, Silhouettes and more. The materials can be blended beautifully into any room or décor and the range of applications are almost unlimited.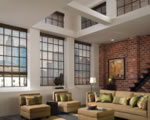 At Silverline, we offer high-quality products by the industry's leading manufacturers. Combine that with our customized design and installation service and you'll find that completing the "look" of your home has never been easier or more enjoyable.
SHADE OPTIONS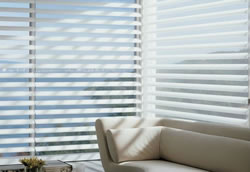 As with many window treatments, function and aesthetics generally determine what type of shades you install in your home or office. Materials and styles allow light to be manipulated, dimmed or blocked out completed. A shade is generally a "sheet" product, woven or perforated, desnse or loose. It is usually rolled or folded out of the way when not it use. Unlike blinds, most window shades do not have to remain in place at all times.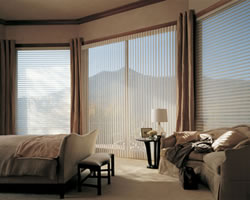 When it comes to diversity of materials, there is little that cannot be used to create window shades. Silverline offers products ranging from simple "snap roller" style shades (the spring-loaded type), to exotic hand-woven woods, grasses and bamboos. Shades can be used in conjunction with other treatments such as draperies to give a room a soft and inviting look or can be "stand alone" to give windows definition and character.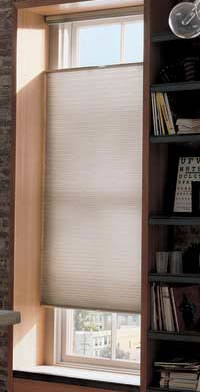 There are "crossover" products such as Sillhouettes® by Hunter Douglas which combine shades with blinds to give the best of both products. Roman shades also fall into the sunscreen category. There are literally limitess possibilities and solutions!
Cellular Shades, distinguished by a crisp, clean style, the "honeycomb" construction of these soft, yet durable shades (available in single, double and triple honeycombs) make them highly energy efficient. Choose from a wide variety of sheer, semi-sheer, semi-opaque and opaque fabrics, as well as hundreds of colors.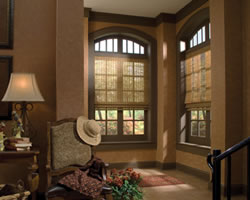 Woven Wood Shades are precision crafted from the finest woods from all over the world, including genuine oak and cherry, our wood blinds exude tradition and character. Available in many styles, shades and finishes, wood shades are elegant, luxurious while warm and inviting.
Sillhouette® window shadings, by HunterDouglas transform ordinary sunlight into remarkable beauty. There are several different Silhoutte® products, each with unique features reflecting tastes from a subdued, sophisticated ambiance to casual elegance. Vignettes®are beautifully designed front and back without exposed lift cords, tapes or grommets, the soft overlapping folds give HunterDouglas Vignettes® their distinctive styling.

"I donít mind people looking in, itís just that then they point and laugh. Thatís so disheartening!"
Rick
Horizontal Alternative Wood
is ideal for windows exposed to moisture, humidity and sun, wood alternatives provide an affordable yet attractive option for clients who want consistency, reliability and affordability.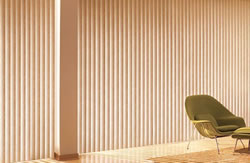 Horizontal Aluminum
is very contemporary, durable and available in numerous styles, sizes and colors, aluminum blinds can complete almost any room and complement nearly every style and taste.
Vertical Blinds are best suited for tall windows and sliding doors. Vertical blinds slide from side-to-side. Like their horizontal counterparts, vertical blinds are available in a multitude of materials and finishes. At Silverline Specialties we can help you review the many options available and find an attractive vertical blind that will complement or enhance any décor.
Contact us
for your free in-home consultation and to see our portfolio.
Photographs courtesy of B&W Window Fashions / Hunter Douglas. © Copyright B&W Window Fashions / Hunter Douglas. All rights reserved.